The Angel Effect documentary on DVD
The Angel Effect, a new National Geographic Channel documentary based on John Geiger's The Third Man Factor, scheduled to be broadcast in the US at 10 PM on April 26, is now also available for pre-order on DVD.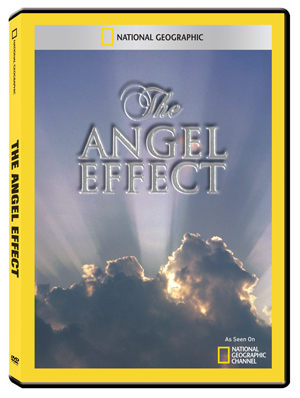 A 9/11 survivor, an astronaut, and a blue hole diver all survived dramatically different traumatic events only to tell strikingly similar stories: each felt a mysterious presence that guided them to safety in their time of greatest peril. But what were these strange presences? Can they be explained? The devout call them guardian angels or divine encounters - others encounter a kind stranger. Could they have been angels? Phantoms? Or were their minds just playing tricks on them?

National Geographic delves deep inside this phenomenon to break down the barrier between science and the supernatural. When faced with life and death, the brain flips an "angel switch," and help arrives - at least for some. Dubbed the "Third Man Factor," hundreds have reported this mysterious phenomenon - and now, science is taking a closer look, zeroing in on the location and the mechanism in the brain they believe may be responsible for these visions. Featuring Third Man Factor author John Geiger, and other experts.
Product Information
Run Time: Approx. 45 mins
Release Date: 2011
Widescreen Version
---